Hello Hello, Lil Buns!
Day 21 of the 30 Day Anime Challenge
☆

Favorite Goofy Anime Character

☆
Tomo-chan - Azumanga Daioh
This series and all of its characters are very dear to me. But Tomo is so special. She's tough, confident and knows she's not the smartest but you can't help but love her. A lot of my favorite scenes involve her and I find myself laughing for hours when I watch this anime.
If you ever get the chance, definitely watch this series for lighthearted fun and laughs. It's a series I will never get tired watching, no matter how many times I see it. It's simple and goofy humor to the max.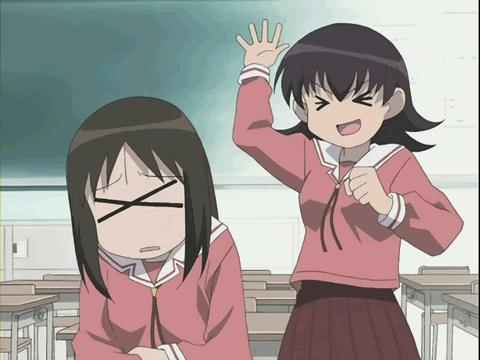 That's all for now! See you next time!