Ready for another challenge post? This time it's...
30 Day Video Game Challenge - Day 4
Your Guilty Pleasure Game
As I have expressed already, I love those
weird obscure games
that a lot of people don't play or know about. One of my favorite guilty pleasure games is
Space Channel 5
"Hey there, space cats! Ulala here, comin' at you from Spaceport 9."
For those of you that haven't heard of it, it's a story about a pink-haired space channel news reporter named
Ulala
. She is brand new to the Space Channel 5 and is sent to not only investigate but to rescue civilians that have been kidnapped by these beings called Moroloians. You have to use your awesome dance moves and funky music to become their hero.
If you haven't guessed yet, it's a rhythm and dance game only mixed with Simon Says. Your opponent, whether it's the Moroloians or your rival from Channel 42 - Pudding, will shout out commands that you have to follow. Each stage has a different theme to it and there are many different characters. And the more moves you get down perfectly, the more civilians you save and the more views Space Channel 5 gets!
There was also a sequel where more characters were introduced and danced with you. Did I forget to mention that in both games, a character named
Space Michael
also joins you? Space Michael was designed and voiced by the late Michael Jackson!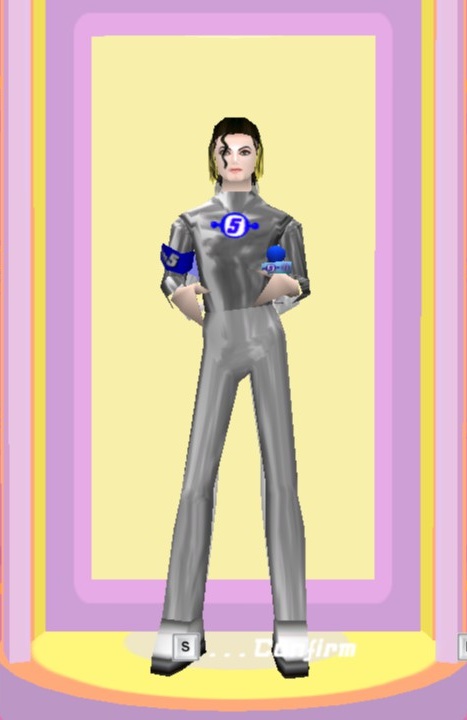 Part 2 also introduced alternate clothing and accessories for Ulala and a lot of them were pretty cute.
Definitely a favorite series of mine. Most people have never heard of it or if they have, they look at me like I'm crazy. But either way, I'm glad I own these! They were originally on the Dreamcast but you can get them both for the PS2 and Gameboy Advance. Totally give these a try if you love rhythm and dance games!
What's your guilty pleasure game?