Hiyo, Bunnies! It's time for Day 4 of the
30 Day Lolita Challenge
! This one is gonna be a great one! As a Lolita, an essential part of your gatherings/meets/events are the noms. So for today's Challenge Post, I'm going to discuss.....
10 Different Kinds of Food You Like
I'm not a huge fan for most vegetables, but if they are steamed and made with a good sauce - you might have stolen my heart!
2. Fried Tofu
A vegetarian friend of mine likes to order tofu dishes. Dishes that I've never heard of or thought about combining with this bean curd. But it's thanks to her, that I have a new found love of tofu.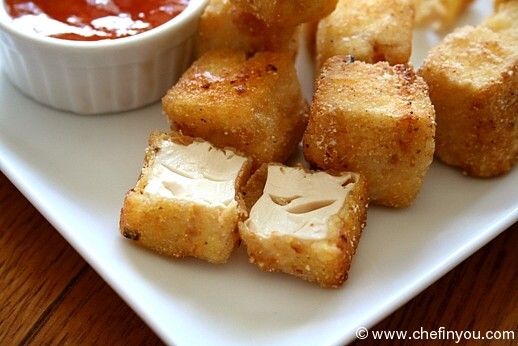 3. Steak and Mashed Potatoes
I don't eat as much beef as I used to but there are times where you just want some good comfort food. My boyfriend taught me the wonders of medium-well rather than well done. It's definitely a lot tastier. XD
4. Lemon Chicken with Spaghetti
Fresh lemon juice on anything is amazing. Especially on juicy chicken cutlets over a bed of spaghetti. There is just something so wonderful about a dish like this. If you haven't had it yet, definitely try it.
Specifically Buffalo Chicken Pizza from this really nice pizza place near an old job. It was just heaven in a pie form. It was a nice thick crust, with a layer of feta, chicken pieces covered in their homemade buffalo mixture and topped off with blue cheese, chunks and dressing. Loved every single bite.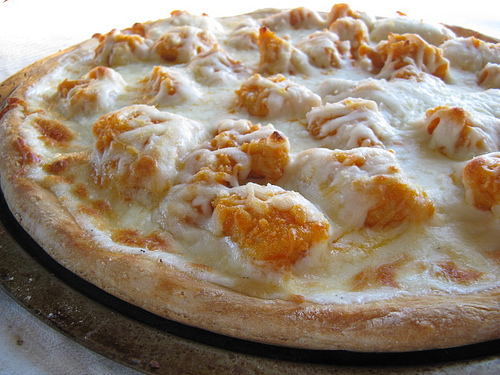 6. Curry Chicken and Rice
When I tried curry at Go Go Curry in Manhattan for the first time, I was amazed. Before then, I never even wanted to be in the same room as curry. Who knew something so simple would be so good! Now I want Japanese curry, Indian Curry, Trinidadian Curry, ALL CURRY.
7. Chicken Caesar Salad (with a TON of dressing)
Believe it or not, sometimes I actually crave this salad. There have been some restaurants that have really good charred chicken and a very tasty Caesar dressing. I especially love it if they add shredded cheese!
If I had to choose a food from Indian cuisine, it would definitely be the Samosa. It's a little on the spicy side but it's a wonderful little pocket of hot goodness. It tastes great with their green sauce on a warm day at a BBQ!
So simple but has so many possibilities. For the first time, I tried a tuna onigiri and I loved it. Sadly, I do not really like the seaweed wrap but if an onigiri has other wonderful goodies like pork, tuna or sesame seeds, I am happy.
I'm a very simple girl when it comes to food. Whether they're regular cheeseburgers or sliders, I don't care. As long as it's tasty!
I hope you enjoyed this post as much as I have! Now I'm hungry and have to go eat!