Hiyo, bunnies!
Today I'm going to start a new series post (and take a break from my other continuing posts). This time it's about anime. I'm a huge fan of anime and manga so I thought this post challenge will be fun! But no worries, you will get to see my final post about Anime Boston very soon and I will continue my Lolita challenges as well! Here we go!
Very First Anime You Watched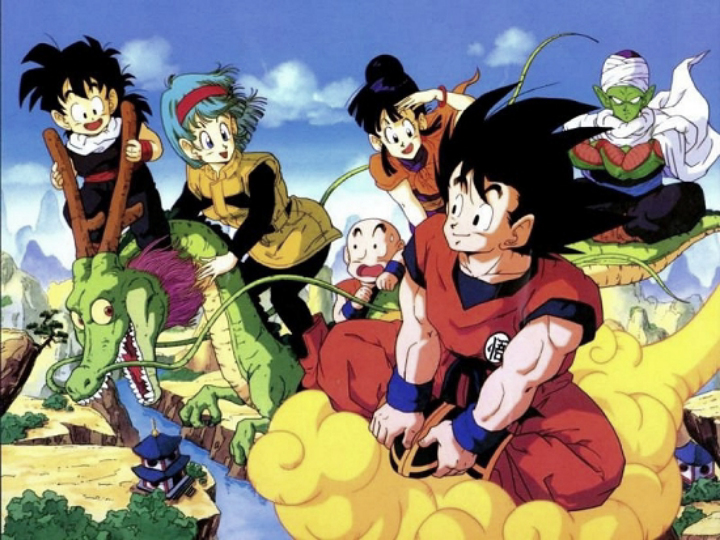 I would have to say that the first anime I decided to watch were
Dragonball Z and Sailor Moon
. I had a friend that would get the subbed VHS tapes of DBZ from Chinatown, here in NY. Once she watched the tape, she would let me borrow it so I could catch up on the series. It was thanks to her that I would start really getting into
shounen
.
Sailor Moon was another big one for me for obvious
shoujo
reasons. It was the best thing to see before going to school on weekdays and actually made waking up early not seem so bad. Of course, I made sure to watch the entire series over, uncut versions. My love for anime overall only continued and grew.
But I still have to say, technically, those were not the very first anime I've ever watched. Back in
the 80s
, when licensing and censoring wasn't as big of a deal as it is today. Back when random shows and movies would randomly pop up and we didn't think twice of where it came from. My mom recorded something off the TV for me. I was still a baby so to everyone in my house, it just looked like a really cutesy cartoon. This was
The Fantastic Adventures of Unico
movie.
Up until seeing Sailor Moon and DBZ, I had no idea what anime was or where it came from. I mostly grew up on Disney cartoons. But even as a baby, I had a strong love for colors, sparkly animation, and of course, horses and unicorns. I guess that's why I really love the fashions of Lolita and Fairy Kei. They tap into my inner child: the one that loved Unico, My Little Pony and all of those other shows I used to be glued to the TV for.
What about you? What was your first anime?